Lavanderia a Vapore
12/10
Another unmissable stage of the PETRONAS Urania Truck Tour is approaching!
If you love the world of trucks and big engines, you'll find plenty to do: special guests and famous influencers to direct the traffic of emotions, activities and skill tests to follow in one go and useful product sessions to discover all the benefits of the new PETRONAS Urania range with StrongTech™ technology, the oils designed to last longer.
Follow the hashtag #PETRONASUraniaRoadshow and don't miss a single episode of the Unstoppable Heroes docu-soap to relive all the highlights of a unique and exceptional event.
Stay tuned!
TV Host, Producer & Photographer
Filippo Tenti is a globetrotter who has travelled around the world since he was 10. He has visited every corner of the earth with cameramen and directors making gripping television programs.
Thanks to his very successful television project, Overland, Filippo has grown to be a global personality.
Following in his father's footsteps, Filippo became an expedition leader at only 24 years old. On his expeditions, Filippo is always multitasking, simultaneously being the expedition leader, director, author, host, photographer, interpreter, and of course, taster of local cuisine.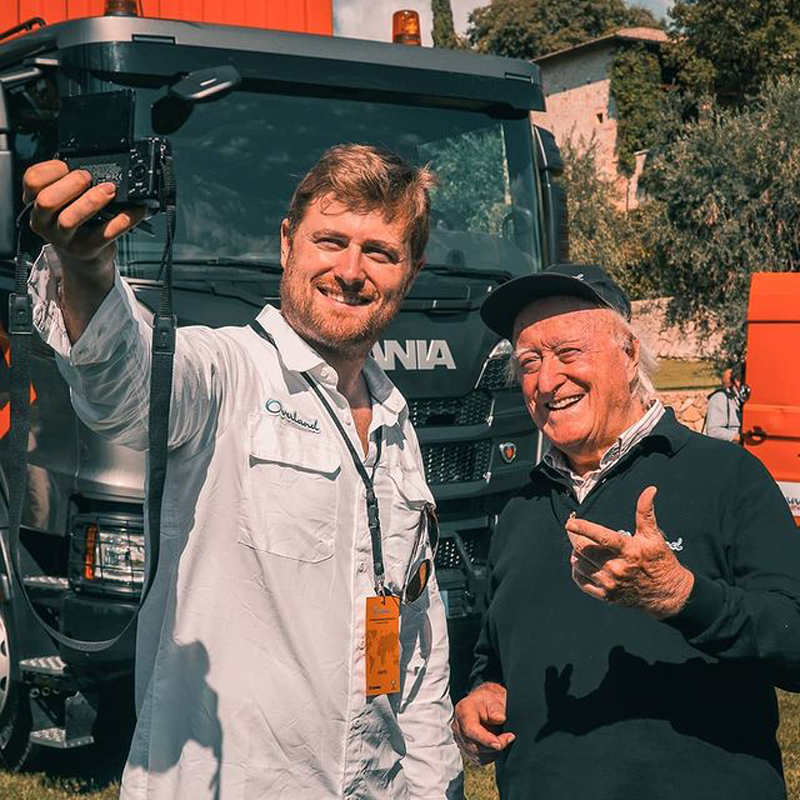 THE UNSTOPPABLE
SOUNDTRUCK
Start travelling… with music!
The PETRONAS Urania truck tour makes a stop on Spotify too: discover the 7 unmissable playlists, some especially created by our influencers, with all the musical styles and tastes of the countries involved.
Enjoy your favourite Unstoppable Soundtruck.